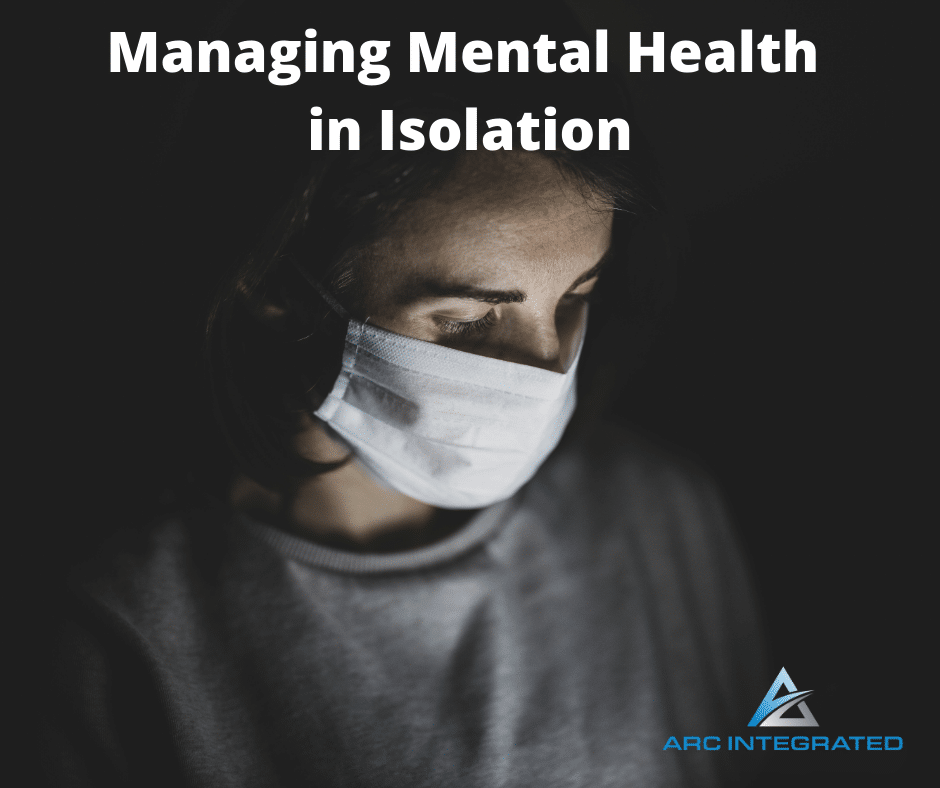 If you are reading this near it's release, we are all in the midst of a global pandemic.  Most places have shelter orders, social distancing or other regulations in place.  It is an unusual time.
It is a time where our mental health is even more of a priority than ever.  During times of uncertainty, chaos and distancing from each other, the importance of taking care of ourselves dramatically increases.
Here are three tips to ensure strong mental health during quarantine.
1.) Use Tools to Connect – Fortunately, we are in a world full of tools and resources that allow us to remain connected virtually.  In addition to social media of course, consider utilizing tools like Zoom, FaceTime, WhatsApp & MarcoPolo to remain connected professionally and personally.  Physical isolation can take its toll on our mental health but thankfully, we can still remain social.
BONUS – the link to Marco Polo is my direct link, please feel free to reach out with any questions. 
2.)  Keep a Routine – In times of uncertainty it helps us to "control the controllables."  There are always things we can control.  The more we succumb to having our routine disrupted, the more our mental health is at risk .  Some of our routines may be forced to shift given the nature of our work, childcare needs, travel changes and other necessary adjustments. The good news is we can choose to create new routines which not only impact our physical and mental health but also keep us productive. Consider asking these questions as you create a new routine:
How might I use this time to learn something I am passionate about but haven't yet made time for?

How might this time be used to propel me even further toward my goals once this quarantine is over?

What can I include in my new routine that I haven't yet had the opportunity to practice?
3.) Mind Your Perspective – In the midst of chaos the one thing we always have control of is our own perspective. This choice in perspective will either support our mental health or be a detriment to it.  While the current situation globally, nationally and locally is creating real crisis, we still get to choose what perspective to hold.  Holding a perspective of hope, opportunity and thoughtfulness also helps to create momentum toward decreased panic.  We can all be a force to support each other's mental health. Consider these questions to help shift your own perspective:
What is the positive lesson we can learn from this global condition?

How might we come to the other side of this situation even stronger as a community, a country or as human beings?

How might I use this situation to create greater compassion and resiliency for myself and others?
If you get stuck, there are resources.  You may consider the options of a professional coach, therapist or mentor for instance.
For a quick guide on how to decide which helping professional is right for you as well as how you go about picking one, check out Part Two in the book CHANGES.  
As usual, reach out with any questions.
Be well,
Michael
https://www.arcintegrated.com/wp-content/uploads/2020/04/Managing-Mental-Health-in-Isolation-Arc-Integrated-Michael-Diettrich-Chastain.png
788
940
Michael
https://www.arcintegrated.com/wp-content/uploads/2017/06/AI_logo_notagline_72dpi-01-300x140.png
Michael
2020-04-08 13:32:06
2020-04-08 13:36:42
Managing Mental Health in Isolation